Tulsi Kumar x Sachet Tandon - Masakali 2.0 Lyrics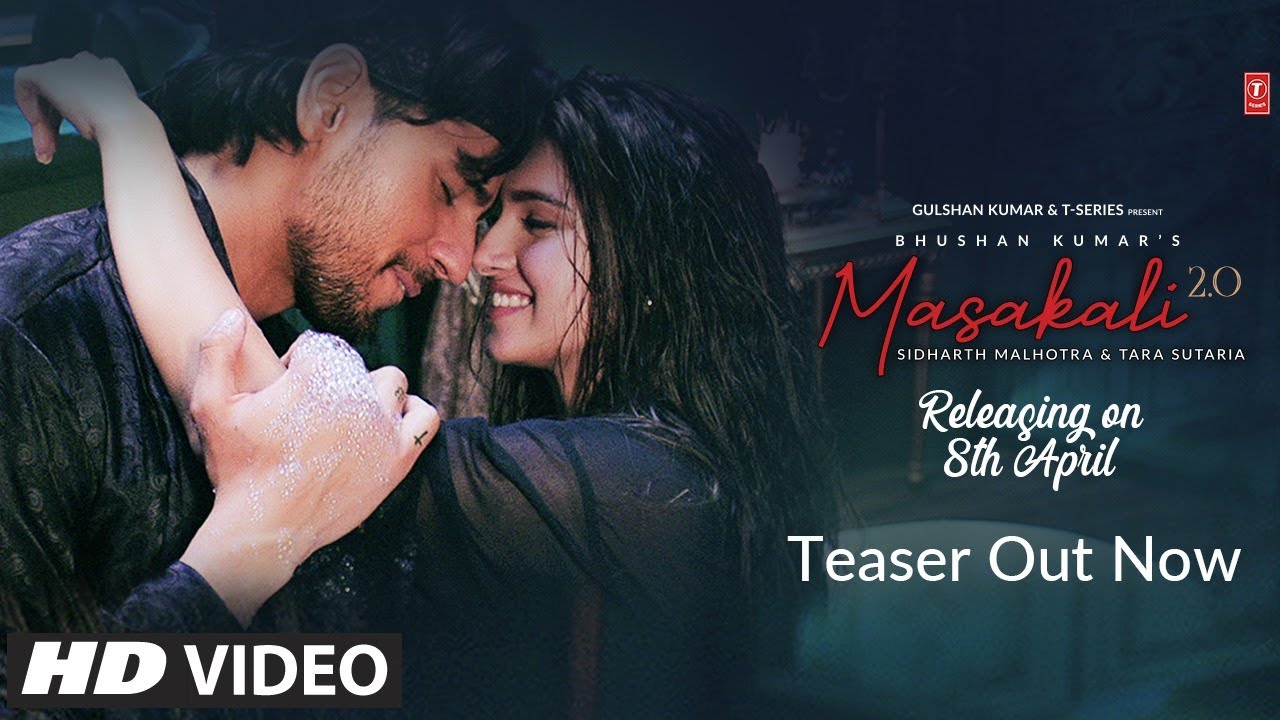 Masakali 2.0
Lyrics is the
Latest Song
sung by
Tulsi Kumar, Sachet Tandon.
The music of the new song
Masakali 2.0
is given by
Tanishk Bagchi.
This song is featuring
Sidharth Malhotra
and
Tara Sutaria and lyrics Written by Prasoon Joshi.
Masakali song was originally composed by AR Rahman and original lyrics by Prasoon Joshi".
Album :
Masakali
"Masakali 2.0 Lyrics"
Aise Wing Jhatak Na Kamar Matak
Tu Lachak Lachak Ke Yun Na Bhatak
Har Nazar Nazar Hai Tujhpe
Tu Zara Sambhal Sambhal Ke Rehna Re
Hai Is Kadar Kiya Hashar
Ke Neende Saari Udd Gayi Re
Haan Mujhe Toh Bas Teri Fikar
Tere Chakkar Mein Bhula Saara Jahan Re
Masakali Masakali
Tu Kahan Chali Kahan Chali
O Masakali Masakali
Kahan Teri Gali Teri Gali
Main Masakali Masakali
Main Chali Chali Chali Chali
Main Masakali Masakali
Main Chali Chali Chali Chali
Hawa Mein Udti Rehti Hai
Dilon Se Judti Rehti Hai
Tu Lagdi Hai Koyi Thunder
Jo Mujhpe Girti Rehti Hai
Zara Bata De Tu
Kahan Pe Rehti Hai
Dhoondhata Rehta Hu Main
Gali Gali Gali
Masakali Masakali
Tu Kahan Chali Kahan Chali
O Masakali Masakali
Kahan Teri Gali Teri Gali
Jo Innocent Si Adaah
Hai Galti Ismein Kya Bata
Hoon Mein Ik Simple Si Lakdi
Kyun Follow Karta Bewajah
Kyun Uspe Pagal Tu
Bhatakta Badal Tu
Na Pinjre Mein Aaungi
Chali Main Toh Chali
Main Masakali Masakali
Main Chali Chali Chali Chali
O Masakali Masakali
Kahan Teri Gali Teri Gali